Controlling weeds in hard-to-reach areas: the MCB 3.0
Narrow, quiet and simple to use: weed control with the MCB 3.0
When controlling weeds with hot water, it is important to think about how to get to hard-to-reach places. For example, if you want to manage weeds on a pavement, bike path or in a playground, you cannot get through there with a large machine. Empas has developed the MCB line for this purpose: smart, effective machines that are up to 1 metre wide. This makes them suitable for all paved surfaces and environments. With its modular design, small size and quiet drive, the MCB 3.0 is the machine to tackle hard-to-reach areas.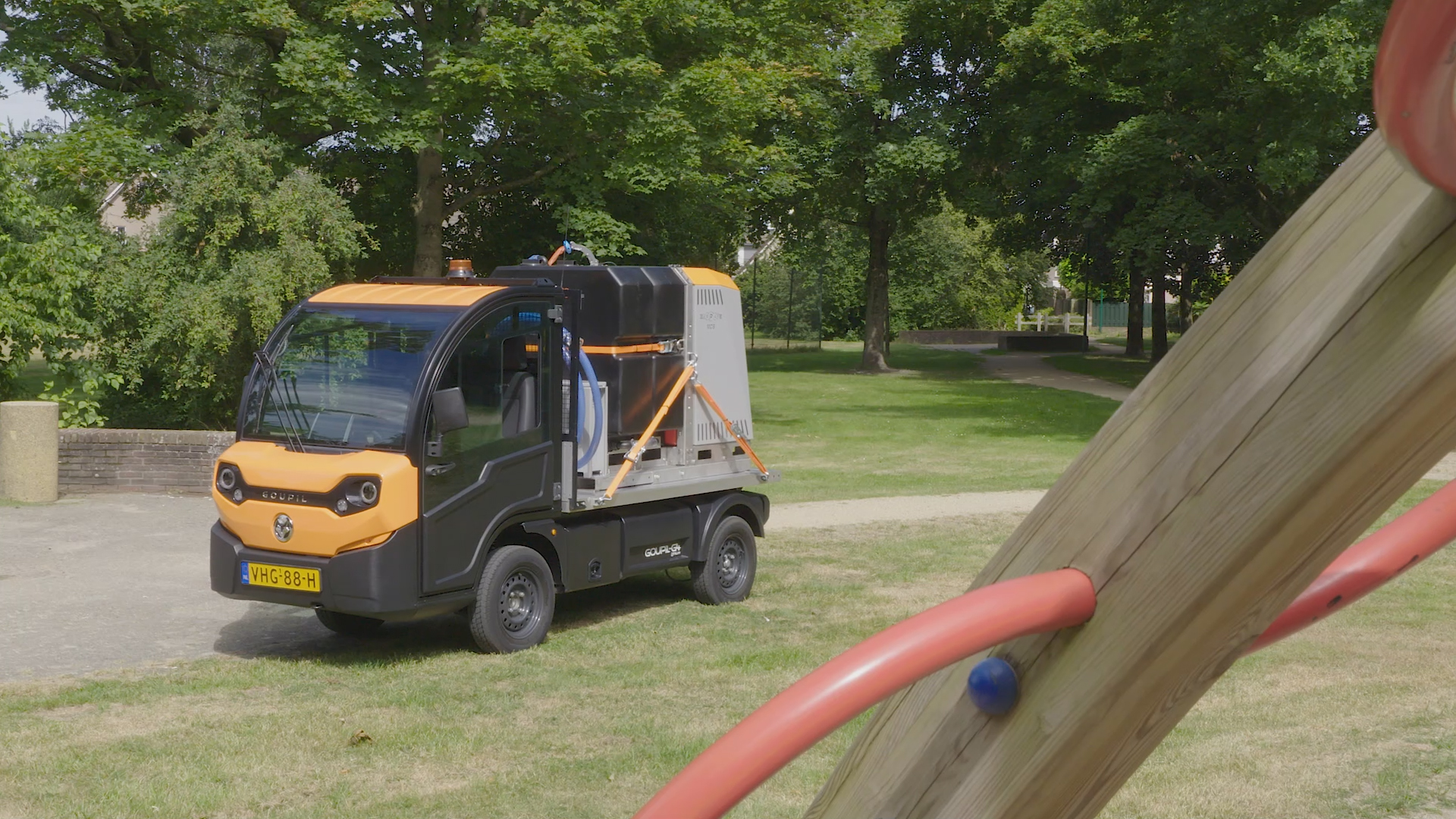 Multifunctional machine
The MCB 3.0 excels in several ways. With its width of exactly 1 metre, the machine can easily pass through narrow alleys and get into the tightest places. If you opt for an electric drive, the machine is also silent, making it very suitable for use in care facilities or cemeteries. In addition, the MCB 3.0 is multifunctional: it can be used for cold and hot cleaning or for weed control. The fully autonomous temperature control makes working with the machine comfortable and efficient.
User-friendly weed control
The underlying desire for the MCB 3.0 was to develop a machine that everyone can handle and that regulates itself. We therefore paid extra attention to ease of use. For example, the machine is equipped with our constant temperature system: this system ensures that the water is always at the right temperature and the user does not have to adjust it manually.
The MCB 3.0 also uses a PLC module that controls the machine and indicates what option is taking place and which components are active. Here it is also easy to read which mode is currently active and messages are also displayed here. Any malfunctions can also be read from here. In this way, we have made the MCB 3.0 as user-friendly as possible, so that everyone can work with the machine.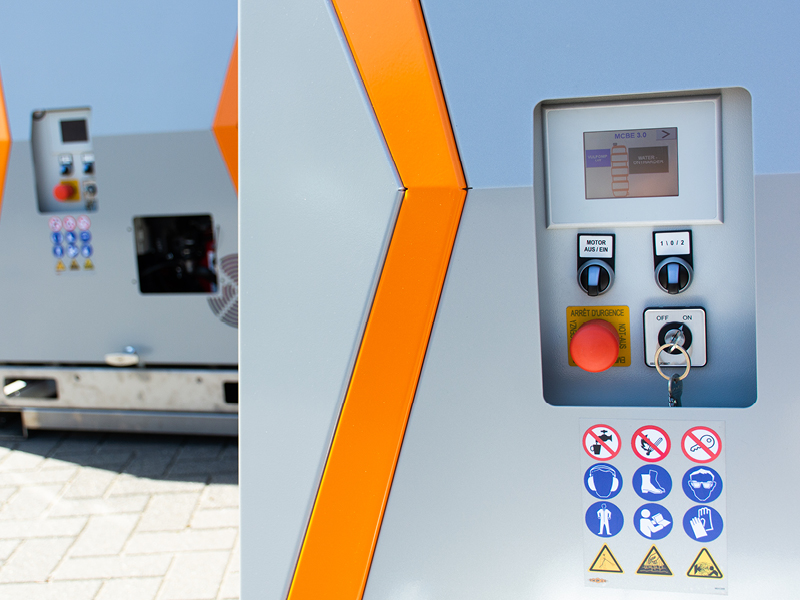 Modular construction
Due to its modular construction, the MCB 3.0 can be customised as required. The machine space is fixed and then the customer chooses whether to have 1, 2 or 3 tanks. The frame can simply be pulled out, after which more tanks can be added. The more load capacity the trailer has, the more tanks it can carry.
There is also plenty of choice when it comes to drive. For shopping centres or care facilities, the electric option is often chosen, as it is quiet and clean. If, on the other hand, it is important that the machine can be used for a long period of time, fossil-free fuel is a good option; this way, you are not dependent on a limited battery capacity.
Also want to control weeds with the MCB 3.0?
Are you interested in the MCB 3.0 or would you like more information? Then contact us at verkoop@empas.nl or by phone at +31(0)318-525888.